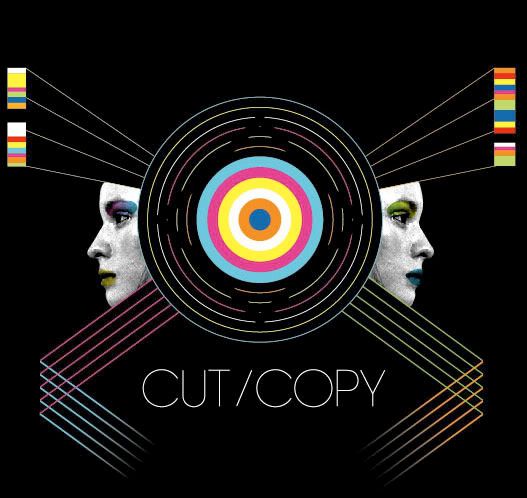 Sometimes with the speed of the internets these days and the access to worldwide music some bands get lost in the shuffle. That's a bit of an understatement isn't it? Realistically MOST bands will get lost in the shuffle. In any case my point here is sometimes I get a bunch of CDs at once and it takes sometime to sift through them enough to form an opinion.
This was the case for me with the latest effort from
Cut//Copy
, a Melbourne Australia New-Wavy band. Cut//Copy was one of the hyped/buzzy bands during
SXSW
this past March. They played several free showcases as well as their main showcase in the evening, which managed to get them a lot of 6th street chatter.
All in all the band is already huge in Australia, the first song on their
MySpace
page has been played over 400,000 times but chances are if you're reading this you haven't heard them yet. Well I hereby give my official endorsement, go get yourself a copy of
In Ghost Colours
.
Cut//Copy - Out There on the Ice
Link courtesy of
Waves at Night
.
More review and media after the jump...

Cut//Copy are in the tradition of bands like Gang of Four, !!!, or the New Deal. They play live instrumentation but they want to make your ass shake on the dance floor. These guys definatly listened to a lot of early 80's Manchester-dance music but these grooves are undeniable. Just throw on the A-Side to In Ghost Colours and let your feet commence tapping. Sure the sound is fairly derivative and the vocals will remind you of Joy Division but imagine these guys playing a packed sweaty night club. Pulsing dance floor beats, with easy keyboard melodies and words you can sing along to, if you're not overly disaffected.

In case you're in doubt of the hugeness that is Cut//Copy check this video of them opening for Daft Punk in Australia in '07.


Cut//Copy - Hearts on Fire video via YouTube.


Cut//Copy - Lights & Music via YouTube